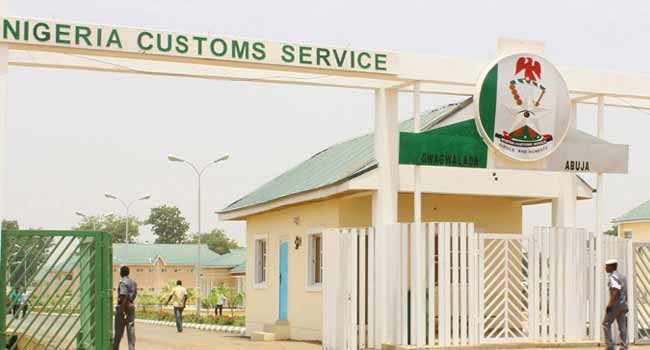 The Katsina Area Command of the Nigeria Customs Service has commenced investigations into the alleged shooting of the state Commissioner for Local Government and Chieftaincy Affairs, Alhaji Umar Ya'u Gwajo-Gwajo's convoy by its personnel.
The Acting Comptroller of the Command, DC Dalha Wada Chedi, disclosed this on Wednesday while briefing journalists on the recent achievements recorded by the command in its anti-smuggling fight.
He explained that the command has already inaugurated an investigative committee to find out the root cause of the incident.
Chedi further expressed hope that the committee members will surely perform the task assigned to them and that their report would soon be made available for necessary action to be taken.
"It is unfortunate that the incident occurred but then we always believe in destiny that happened. On hearing about the incident, a committee was already set up and the committee has started working.
"Investigation is ongoing and I would not like the situation whereby we start pre-empting the committee members. The committee would submit its report soonest." Chedi added.
The commissioner's convoy was reportedly shot at on Tuesday by the officers of the Nigeria Customs Service while leaving his hometown, Mai'adua in Daura Local Government Area of the State to the state capital.
The Daura-Mai'adua highway is one of the routes used by smugglers to bring in goods from neigbouring Niger Republic.