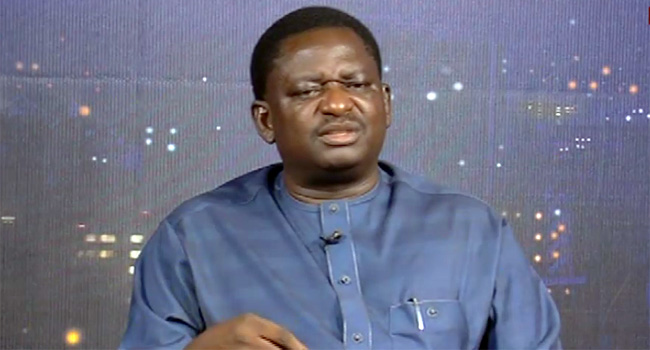 Continued attacks and the loss of innocent lives in the country, means no one can be satisfied with the state of security.
Special Adviser to the President, Mr Femi Adesina, said this on Tuesday during an appearance on a special town hall organised by Channels Television ahead of the inauguration.
Asked if he was satisfied with the efforts made to check arms proliferation and security, Mr Adesina said, "You can only be satisfied when you see a de-escalation in the rate of these attacks; As long as the attacks are there, you can't be satisfied, no one can be; the President is not, I can't be".
He added, "The President himself has said it. He said it even yesterday in a meeting with the Northern Governors Forum. He is not happy with the security situation in the country."
Adesina who admitted that there are security challenges in the country, however, maintained that the current administration has made significant progress, especially in fighting Boko Haram.
He said, "Security is a challenge for the country, it was a challenge in 2015 when the administration came; it is still a challenge today, but I think to a lesser extent in certain areas. In 2015, the most prevalent challenge was the insurgency but today, the insurgency is not at the same intensity like in 2015."
According to Adesina, in 2015 the Boko Haram insurgency was more prevalent and bombs were going off frequently in several parts of the country.
He also insisted that the Buhari administration took the battle to the insurgents and got it to a point where it could confidently say Boko Haram has been degraded and technically defeated.
"It is not eradicated; it is not wiped out, but the intensity is not as it was in 2015," he added.