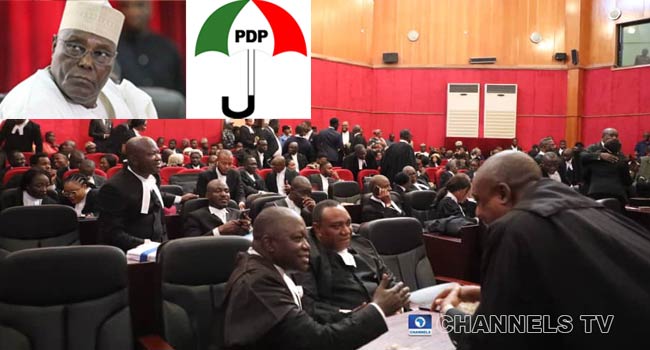 The Presidential Election Petition Tribunal, on Wednesday, dismissed a preliminary objection filed by the Independent National Electoral Commission (INEC) seeking a dismissal of the Peoples Democratic Party (PDP) and its presidential candidate Atiku Abubakar's petition.
INEC's claim was that the petition had failed to include the Vice President as a party in the suit, having participated in the election as a running mate.
READ ALSO: Tribunal Dismisses PDP's Star Witness' Statement
The Tribunal said the Vice President is not a necessary party in an election petition, pointing out that the political party who participated in the election are the necessary parties to the petition.
"It is the conclusion in the judgment that running mates to an election is not a necessary party," the chairman of the tribunal Garba Mohammed said.
His decision was upheld by all members of the five-man tribunal.